Articles
Teachings of Imam Mehdi
---
The Mentality of Wahhabis
Friday, April 22, 2016
---
The following is His Holiness Younus AlGohar's response to Wahhabis on social media who defend the Wahhabi Cult of Hatred and Death.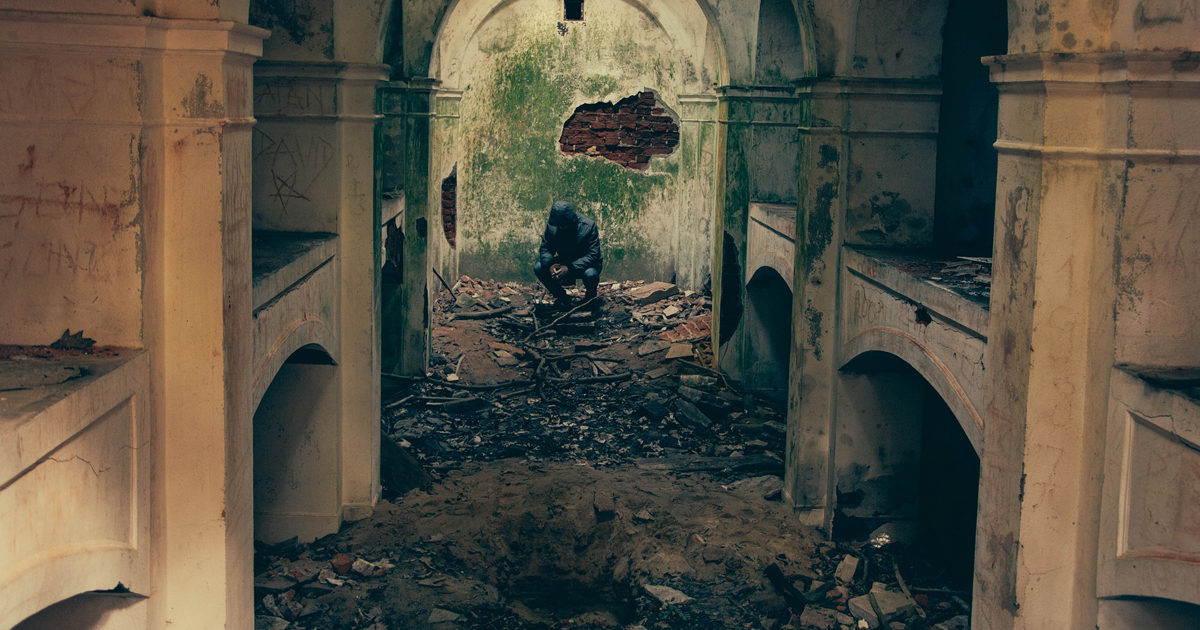 It is a widespread human tragedy that any individual who is born in a particular denomination of Islam remains to be a dedicated practitioner of that denomination. He or she does not study the religion of Islam with a view to know the truth - and also to come to know if the school of thought that his or her ancestors have been practising is aligned with the doctrine of the Quran and Prophetic Traditions.
If an individual is born in a Shia family, mentally, psychologically, he is a Shia by birth. However there is no such in reality as being born a Shia, Sunni, Wahhabi or a Christian. When you are born, you are born on nature; when you are born, you are nobody.
So individuals who are now trying to defend Wahhabism are doing so in order to save their own skin; in order to tell themselves that they have not been wrong. The problem is: most Wahhabis do not know what Wahhabism is.
Most Sunnis do not know what Sunni Islam is. They do not go into details. To understand and study any school of thought within Islam, you need to do a very scrutinised, academic, detailed and lengthy probe.
Wahhabis say that those who disrespect Islam should be killed; but there is no such thing in Islam.
There is a Prophetic Tradition that is a piece of advice for the Companions of the Prophet Mohammad. Prophet Mohammad advised his early followers not to say bad things about deities of other religions, for example the idols. They are not God, but Prophet Mohammad told them, 'If you blaspheme their false God, they will blaspheme your true God. So in order for them not to blaspheme your true God, you should not blaspheme their false God.'
Prophet Mohammad did not say, 'Kill them because they are blaspheming your true God.' Rather, he said, 'You should not blaspheme their false God; and in return, they will not blaspheme your true God.'
If someone talks bad about God or blasphemes God, there is no such thing from Prophet Mohammad which suggests that you should kill such people. On contrary to killing those who blaspheme God, Prophet Mohammad advised the Companions something else, 'Stop blaspheming their false God and in return, they will stop blaspheming your true God.' This is beautiful.
Umar bin Khattab: The Founder of Wahhabism
Abdul Wahhab Najdi is the man who Wahhabism is named after. However, the doctrine he is inspired by does not come from himself. It is the continuation of the doctrine of Ibn Taymiyyah. Then, Ibn Taymiyyah must have been inspired by Umar bin Khattab.
The books of Prophetic Traditions have lengthy details of what happened in history. The Quran tells us what should be the level of respect given to Prophet Mohammad. I haven't been to Medina, but I have seen pictures of the mosque of the Prophet, especially the picture which shows the external area of Prophet Mohammad's grave.
One verse from the Quran, Quran 49:2, is very prominent on the grave of Prophet Mohammad, which talks about respect that you must give to Prophet Mohammad.
The Quran 49:2 says, 'Do not raise your voice over the voice of Prophet Mohammad.'

This verse does not apply to us because Prophet Mohammad is not here. This verse was for Prophet Mohammad's time.
Saudi and UAE nations appear to have difficulty understanding Arabic: according to their belief, Prophet Mohammad is not speaking and he will never speak. How can someone be louder than Prophet Mohammad when Prophet Mohammad is not speaking? On one hand, they believe that Prophet Mohammad doesn't speak; they say, 'Prophet Mohammad is dead' (God forbid). Then, they have put this verse on the grave of Prophet Mohammad also, which says, 'Do not raise your voice over the voice of Prophet Mohammad.' This verse was for the [era of Prophet Mohammad].
Prophet Mohammad, just before his calling, wasn't feeling well; he was suffering from fever and he anticipated that sooner or later his calling would be served and he would leave the world. He wanted to solve the issue which will arise after his departure: the issue as to who should be the first caliph. It was Umar bin Khattab who had the guts to refuse Prophet Mohammad and say that the Quran was enough for their guidance and they did not need Prophet Mohammad's advice.
Umar bin Khattab said, allegedly, that Prophet Mohammad was in such a state of illness whereby anything he would say would not mean anything. He would just be saying things without understanding of what he is saying. He was supposedly under the effects of illness, therefore it was in the best of the interests of the Muslim Nation not to take advice from Prophet Mohammad.
Umar bin Khattab was actually and factually the founder of Wahhabism.
There is nobody in this world who talks about Umar bin Khattab like I do. I do it because I know this is the truth. Don't think I am a Shia. Shias have no knowledge. Like Wahhabis have deviated from the true teachings of Islam, in a similar way, the Shias and Sunnis have deviated themselves from the true path of Islam.
Prophet Mohammad: Mercy for All Mankind
Islam was a beautiful religion.
Islam gave respect to women and elderly people. Prophet Mohammad taught his Companions not to hurt and harm even plants and animals. How can we call a filthy doctrine of Wahhabism as Islam which promotes violence and killing of innocent people?
In mosques, there are steps called 'mumbir'. Prophet Mohammad used to sit there and deliver lectures; whilst he would deliver sermons, he would hold a stick. One day, one of his Companions brought a better stick. So Prophet Mohammad left the other one and got hold of the newer stick. A few minutes later, Prophet Mohammad was staring at the old stick. People were wondering what was going on and asked the Prophet, 'What are you looking at?' He said, 'The old stick is crying, "I used to enjoy when Prophet Mohammad used to hold me."' Prophet Mohammad returned the new stick and said, 'No, I will still hold you.' This is how compassionate and kind Prophet Mohammad is. The Quran said, about the character of Prophet Mohammad, 'You have the best of characters.'
The Quran 68:4 also said 'Have we not sent you as blessings for the entire universe?' Is the universe filled with Muslims only and there are no non-Muslims? Prophet Mohammad's mercy and blessings are not confined, restricted or limited to Muslims only. It is for the entire universe.
Wahhabism is a cult of hatred and death. They only let Wahhabis live in peace. If you are a non-Wahhabi, then you are gone. According to them, their blessings do not apply to non-Wahhabis.
However, according to the Quran, blessings of Prophet Mohammad - who has been appointed as mercy for the entire universe by God - his blessings apply to all human beings, whether they are Muslims or non-Muslims. Whether they follow any religion or they are atheists. This is Islam.
Imam Mehdi's Advent and the Future of the Arab World
Just because the [Arabs] have oil money, they think they are the best. On Thursdays in Pakistan, beggers hold a pot outside the mosque and collect coins. [The Arabs] are soon entering into the time zone when they will be holding these pots.
We are not Shias or Sunnis, that we will be scared of Wahhabis. We are followers of Imam Mehdi Gohar Shahi. Imam Mehdi Gohar Shahi is returning soon.
According to Prophetic Traditions, Imam Mehdi will snatch away the Saudi Kingdom. This is why they don't like Imam Mehdi.
Imam Mehdi will give them the taste of their own medicine.
The time has come; overnight Imam Mehdi will become known to every single human being on Earth. During that night, [the Saudis] will become beggars. These are the facts.
The time is not far when rubble which has become concrete cement now will become rubble again. You will see the fall of Saudi Arabia very soon. It is written.