Newsroom
LATEST NEWS
---
Wishing You a Very Merry Christmas!
8 years, 11 months ago
---
It's that time of the year again! We've been busy putting up our Christmas trees, decorating our homes, decking the halls, buying gifts, and cooking extravagent meals - all in celebration of the wonderful day that Lord Jesus Christ blessed us with his divine presence. On this auspicious day, take a moment to ponder: is this the only way to show our devotion to Lord Jesus Christ? Is our love and celebration of Lord Jesus confined to holidays only, and are we doing enough to glorify the Lord?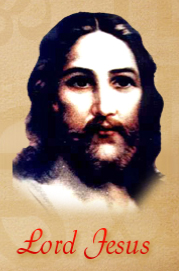 This Christmas, just as you light up your homes and your trees, light up your hearts with the love of the Lord! Make your heart the eternal abode of Lord Jesus Christ, then you shall see that every day is a celebration. Baptism is not just for your body; inner baptism purifies your heart with the light and love of Lord Jesus Christ, so that the Lord may enter your heart permanently.
'And now why are you waiting? Arise and be baptised, and wash away your sins, calling on the name of the Lord.' (Acts 22:16)
When Lord Jesus resides in your heart, every day is Christmas!
Learn more about inner baptism and how to obtain it here.